Explore our renewed demand planning features, including Demand Planning Grid, Promotions Management, New Product Introductions, End-of-Life Planning, and a watchlist.
Demand Planning Grid
numi's Planning Grid is designed to make adjustments to the forecast. It includes a couple of valuable features like:
Automated outlier detection and out-of-stock detection of historical sales data
Manual adjustments and overrides like promotions or additional forecasting models
New Product Introduction and End-of-life planning
API or excel exports
KPI measurements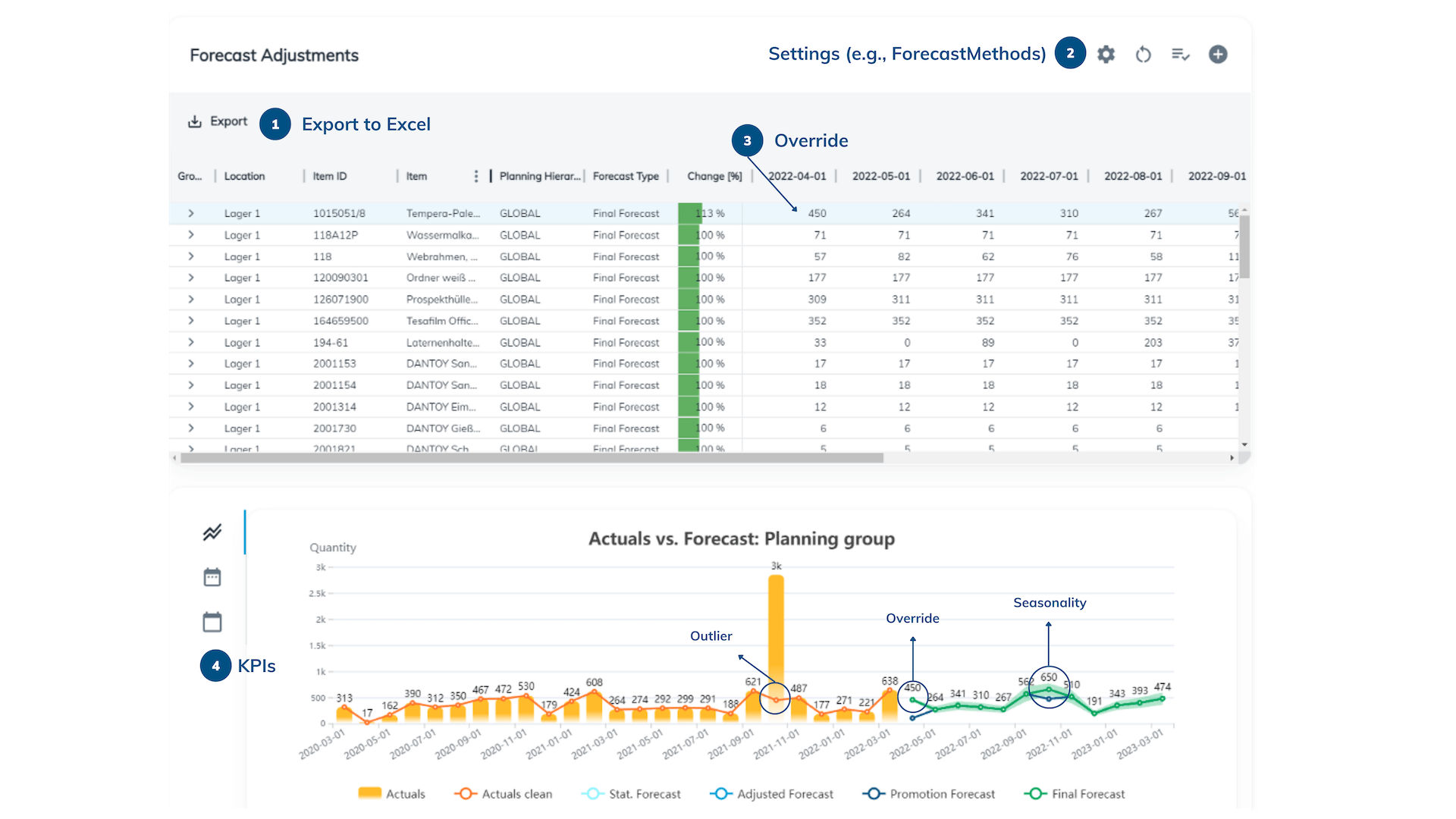 Promotion Planning
Plan your company promotions – create, maintain and schedule sales promotions on various hierarchy levels.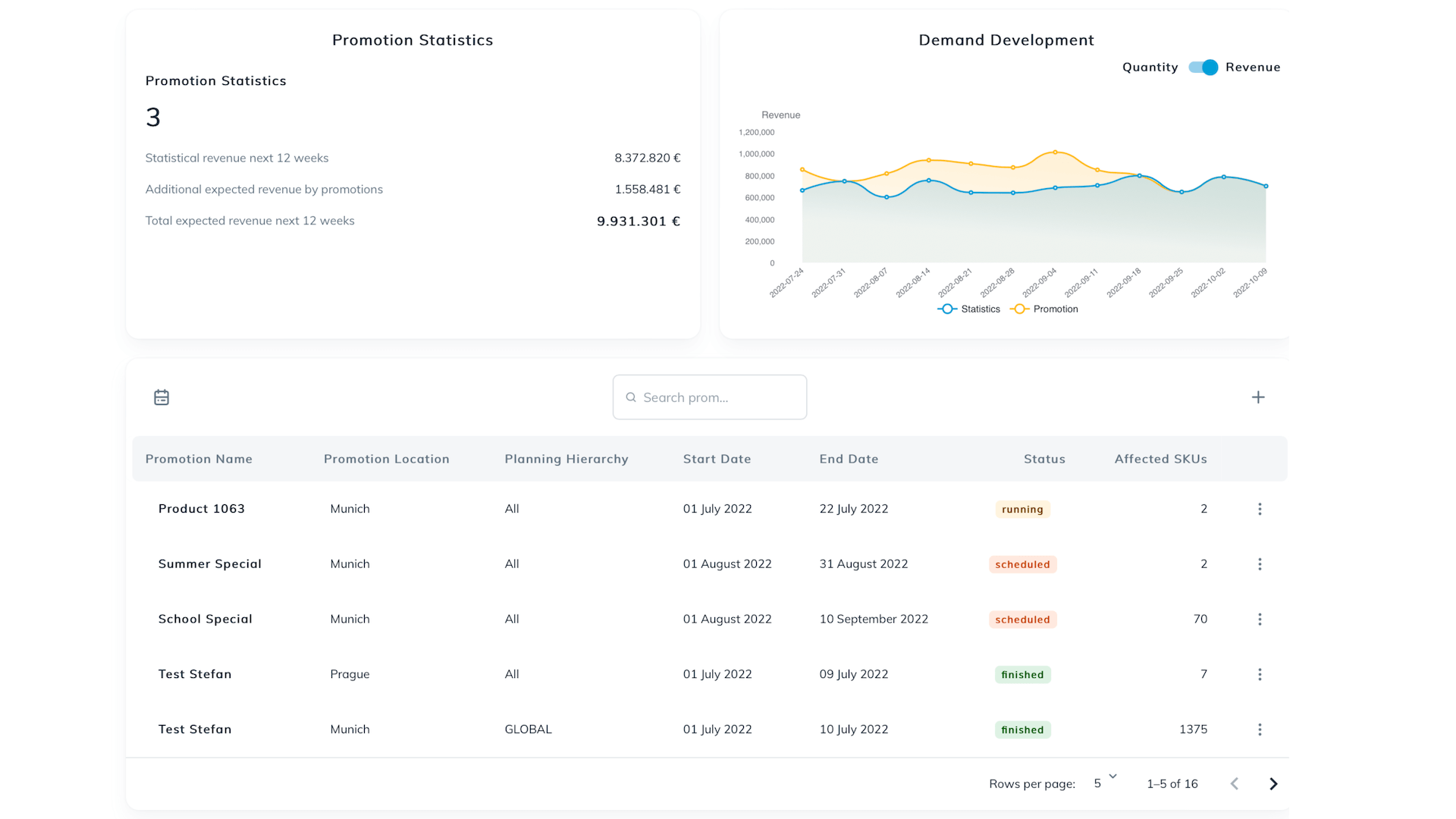 New Product Introductions and End-of-Life Planning
Introduce new products and provide new forecast input characteristics or assign like-items. Plan the end-of-life of a product.
KPI monitoring
Easily keep track of your KPIs (Forecast Accuracy, Mean squared and absolute errors, Forecast Value Add, etc.) and overrides and make any necessary adjustments.

If you want to learn more about numi's demand planning feature, simply request a short introduction call.